International Transfer App
Legally Certified Small-Sum Remittance Provider!
Try our safe, convenient, and fast service!
International Remittance to 56 Countries (Small-Sum Overseas Remittance License No. 2017-5)

Save up to 90% fees compared to conventional banks

Real-time service 24/7, receive funds in Philippines, etc. within minutes
Canada, USA, Philippines, Vietnam, Indonesia, Thailand, Nepal, China, India, Cambodia, Pakistan, Bangladesh, Sri Lanka, Singapore, Malaysia, Australia, Mongolia, Hong Kong, Uzbekistan, Kazakhstan, Kyrgyzstan, Tajikistan, Europe (Albania, Belgium, Bosnia and Herzegovina, Bulgaria, Cyprus, Czechoslovakia, Denmark, Finland, France, Germany, Hungary, Ireland, Italy, Luxembourg, Malta, Monaco, Netherlands, Norway, Poland, Portugal, Romania, San Marino, Serbia, Kosovo, Slovakia, Slovenia, Spain, Sweden, Switzerland) Turkey, United Kingdom, Russia, etc.
Receiving Methods: Bank Accounts or Pick-Up Centers
Transaction Limit: 5,000USD/ transaction, 10,000USD / day,  50,000USD / year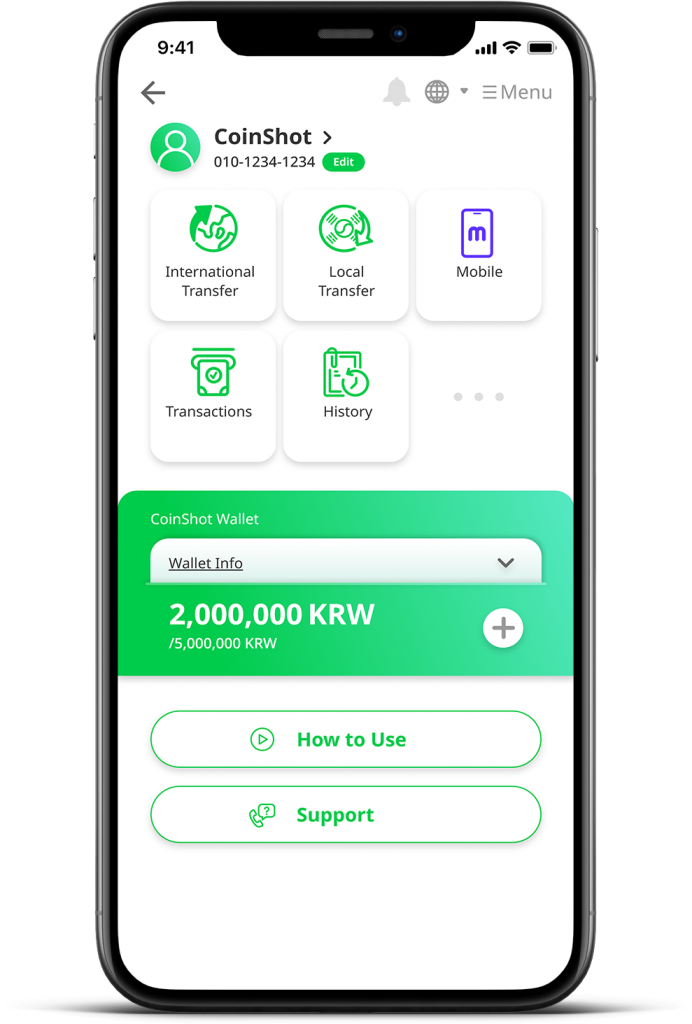 Bank Balance and Transaction History Checking
Check all of your bank account in one go
Convenient method to confirm bank balance and transaction history
Bank Balance and Transaction History Checking through Open Banking

Available to all banks in South Korea!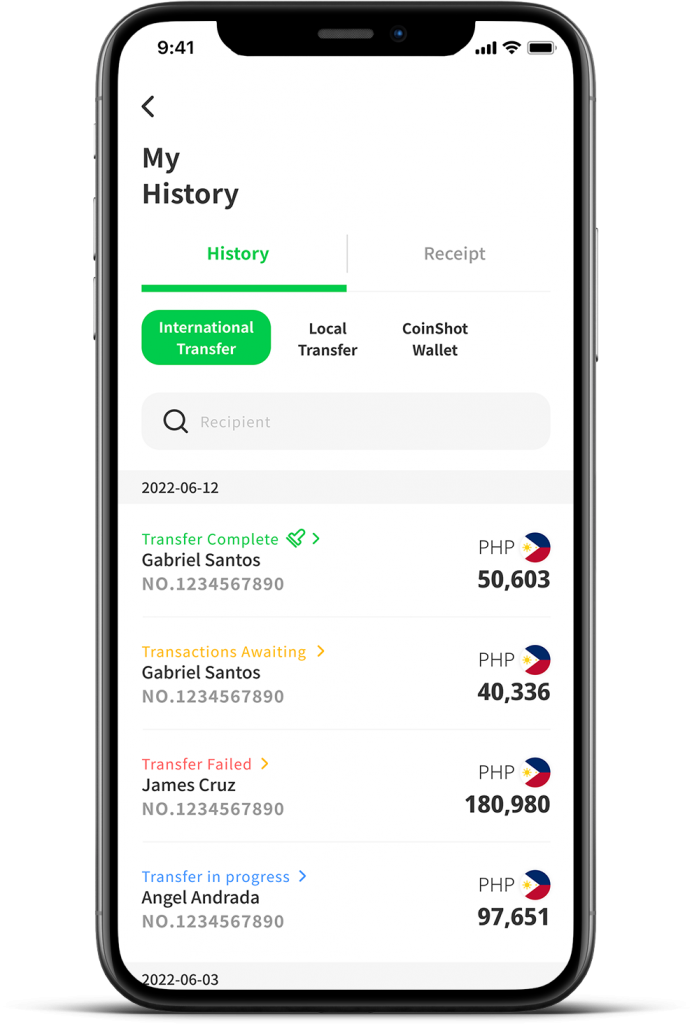 CoinShot Wallet
Load your prepaid card
with CoinShot Wallet!
Financial life made simpler with preloaded wallet (*licensed as Electronic Financial Service)

International remittance, local transfer directly from one place